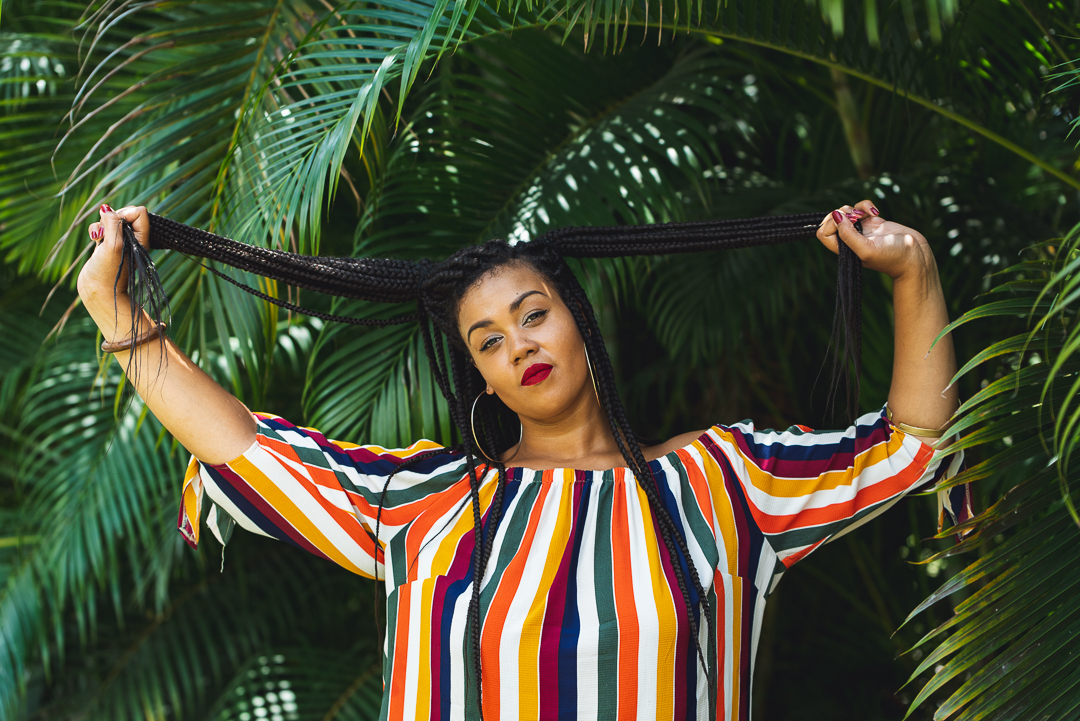 IRINA MOSSI – BIO
In the immortal words of Bob Marley, "My music fights against the system that teaches to live and die.". This reality is abundantly clear what it comes to Irina Mossi. Irina Mossi is a profoundly versatile RnB/Soul/Reggae artist born in the city of Biel in Switzerland, in 1990. Growing up in Switzerland, with a Swiss mother, and a father from the Congo, she learned to speak multiple languages including German, French, English and Lingala. Her heritage and background grants texture, color, and storied layers of true soul to her unique artistry. Irina's intercultural experience, and the intense beauty of that mixture, is evident from note to haunting note.
Just as clear as her rich musical background is her crystal-like voice that is infused with prismatic depth and unmistakable presence. She has the kind of gravity of soul, and the ring of truth, which comes along so rarely. She possesses the kind of vocal delivery that is awe-striking, captivating, and pure. She is resonant of Gospel and Soul greats, like Mavis Staples, Mahalia Jackson, and Etta James. Irina is certainly of their illustrious ilk.
With her forthcoming album due for release in May 2021, Irina Mossi is poised to embark on even more feats of performance and artistry. This coming LP, like her stunning voice, delivers! Tracks like 'Best Version of Yourself'' speak right to the heart and plead, even demand us, to come "right from our hearts"; to rise into who each of us are made to be.
There is no shortage of uplifting Gospel sentiment in Irina's work. It is rich with spirit. In her own lyrics, Irina declares, "I am rising on the way to Zion". Much like many Reggae and Reggae-influenced artists before her, Irina reminds us that we will have struggles here in 'Babylon', yet we are rising! With these declarations, Irina's listeners can taste a dose of the long continuing struggle born out of centuries of oppression, and forged in the ferocious, immutable spirit of African peoples.. We all need to hear her in this!
Irina and her band employ very sophisticated rhythms and melody in several inspiring moments. In these gems, artists like Stevie Wonder, Jimmy Cliff, and Nina Simone come to mind. Yet, keep in mind that Irina is no derivative. She's the real deal, with her own voice so clearly carved out. She writes, "I need to taste a love so sincere". Thank you, Irina Mossi, for now those who hear your new record will taste 'a love so sincere'.